World's Most Unique Hotels!
Everyone loves going on holiday, but why would you go to some bog standard hotels or B&Bs when you could go to one of these we've discovered…
Legoland Resort, California, USA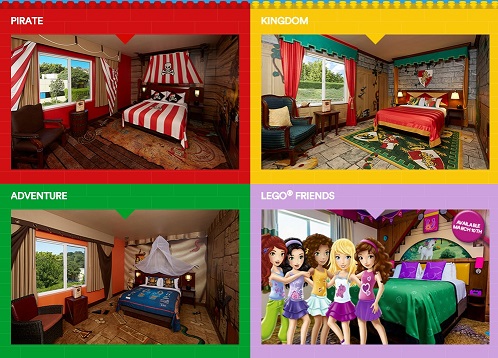 The kid in you will love this. Choose your own Lego themed room and enjoy the fun Lego features throughout the hotel including the restaurant, reception and pool!
Dog Bark Park Inn, Idaho, USA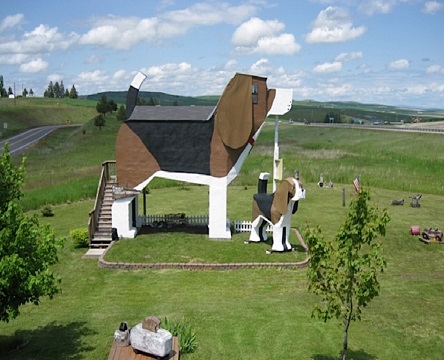 Who doesn't love Beagles? This unusual B&B is run by a husband and wife team who are chainsaw artists as well as dog lovers! Take in the scenery and don't forget to buy a carved wooden dog on your way out.
Jumbo Stay, Stockholm, Sweden


If you're looking for a unique and convenient place to stay in Sweden, then why not stay at Arlanda Airport, where you'l get the chance to sleep in a refurbished jumbo jet! Comfortable, stylish and with a wide choice of facilities (including a suite with private bathroom in the cockpit), this is an experience not to be missed.
Hang Nga Guesthouse aka 'Crazy House', Da Lat, Vietnam

A quirky tribute to nature, built into the landscape and surrounded by greenery (real and false), this guesthouse is like no other. Similar to a theme park in its surreal construction, patrons can pay to tour the grounds or stay overnight in the cosy, individually designed rooms.
Woodlyn Park, Otorohanga, New Zealand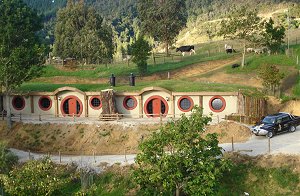 If you're a fan of Lord of the Rings, you will love this motel! Built into the ground, mimicking Hobbit holes, you can become Bilbo Baggins and try living underground…well mostly! Entirely self-contained with kitchens and bathroom facilities, 'The Hobbits' can accommodate six guests.
If travel is your thing, why not consider Strategic Tourism and Hospitality Management at CU Coventry, CU London or CU Scarborough?
Photos courtesy of websites referenced.
Comments
comments