From Hollywood Producer to United Nations Translator, Chief Financial Officer to Human Rights Specialist and RAF Meteorologist to Associate Director, Coventry University has an astounding list of notable alumni. We've picked a few inspirational stories to share with you..
Sophie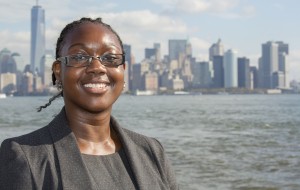 "It's a great feeling knowing I can help victims of discrimination"
Since childhood, Sophie dreamt of studying law and becoming a barrister. Whilst attending CU she had multiple opportunities to work abroad, including undertaking a beneficial internship at a law firm in Texas, which helped her perfect the skills she needed for a job in law. Sophie now works at the New York City Commission on Human Rights. The commission educates people about discrimination, and offers both protection and support to people with discrimination complaints.
Rob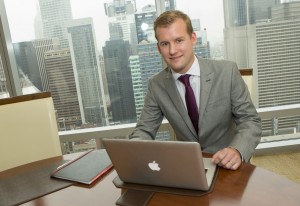 "I'd like to continue to build my skill set and broaden my experience in the industry. I'm also keen to give something back, maybe working with undergraduates and helping them build their own careers."
A lover of language, travelling and discovering new cultures, Rob chose to complete a degree in Business Studies with German, which included the fantastic opportunity to study in Germany for a year. After graduating, he worked as stock control and supply chain manager in Germany, before moving to Spain to work as an English teacher, having learned Spanish at night school. Upon returning to the UK, Rob was appointed by Barclays as their Relationship Support Manager – a job which took him to the Middle East and North Africa. Now based in New York, he is an Associate Director for Barclays, looking after clients in both the USA and the Caribbean.
Steve

I love having the opportunity to make products that can make a real and material difference to peoples lives. It's a fantastic feeling knowing that your work is seen and used by millions of people."
As a child, Steve wanted to design cars. He chose to study with Coventry University because the professors were from the industry and the course offered a placement year. Since graduating, Steve has worked in the design industry with prolific brands including Gilette and Phillips. After almost twenty years in design, Steve became interested in the internet, its services and helping people connect online. He worked with the BBC's online services before moving to Google in 2008, leading teams in the launch of multiple Google services including Gmail and safesearch. Steve now leads on the design of products for emerging markets, covering India, South East Asia, Sub-Saharan Africa, Middle East and Latin America.
Nues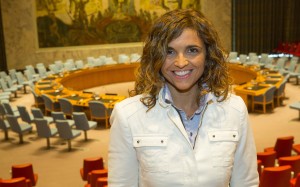 I don't just translate words; I translate ideas, cultures nuances and perspectives. I'm helping make the world a better place today and for future generations."
Nues has always had a love for languages. She began studying both French and English at the age of 11, driven by her passion for English pop music, and was determined to translate our pop lyrics! During her time at university, Nues took advantage of the Erasmus programme, which offered her the chance to study abroad for one year. She chose to spend this year with Coventry University. In 2001, Nues passed the prestigious exam to become a United Nations translator, and whilst waiting for the call she developed a career as a freelance movie translator and interpreter for the Spanish senate. Ten years later, in 2011,she received the call from the UN and now works in New York, translating records for the UN Security Council and general assembly.
Vesela
Every day is different and offers a new challenge. The digital industry is very dynamic and that's why I love it."
Marketing and the way it works in business has always fascinated Vesela. Vesela came to Coventry to do a masters in strategic marketing management, and after university went to work abroad to broaden her horizons. After graduation she became an intern in London, where she discovered the world of social media. Vesela is now based in New York City associal media manager for TBG Digital, and is responsible for the US business. Vesela and her team manage social media advertising for major clients including Capitol One, Johnson and Johnson, Budweiser and Adidas.
David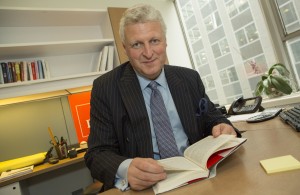 I am an unusual CFO; I am as comfortable talking about accounting policies as I am about our marketing strategy. I have no doubt that this came from the knowledge and expertise that I received at Coventry."
David always knew he wanted to travel, see the world and live abroad, and so he studied Business Studies with marketing at CU, including a placement year abroad. He was employed by The Economist, working his way across Europe and America in various roles before becoming their Senior Vice President and CFO. Now based in New York, David has achieved his travel ambitions – often engaging with political leaders from across the globe.
Eleanor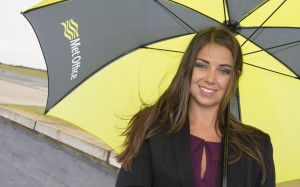 There's not much margin for error when it comes to forecasting the weather! I know the work that I do really does make a difference."
Eleanor became interested in the weather at a young age. She chose to study Geography and Natural Hazards at Coventry, enjoying the mix of theory and practical work including field trips to North Wales, Devon, Norfolk and Crete. When iconic BBC weatherman John Kettley gave a presentation to her class, he inspired Eleanor to work for the Met Office. After she graduated, Eleanor began working as an operational meteorologist, forecasting weather for the RAF Cramwell aircrew.
Kevin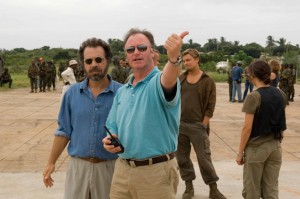 Organisation is what I do best. To be a producer you have to be highly organised and know how to balance everything – under constant pressure. [..] But that's what I love. You have to enjoy it to stay in control."
Kevin De La Noy graduated from Communication Studies at CU in 1983. After working his way up through the various minor roles within the British film industry, Kevin hit the big time when he was recruited as Third Assistant Director in 1988. In the late 1980's he moved to America, working in Production Management on films including Titanic, Saving Private Ryan and Braveheart. Most recently he worked as executive producer on The Dark Knight (2008) and The Dark Knight Rises (2012).
Comments
comments