Coventry graduate Pratik Shelar is the new 'one to watch' in the world of Indian cinema. Since graduating in 2013 (MBA Marketing), Pratik has gone on to transform the Indian movie industry's visibility within the UK.
We caught up with Pratik to see how life has been since leaving CU, how his new business has developed and what his future plans are.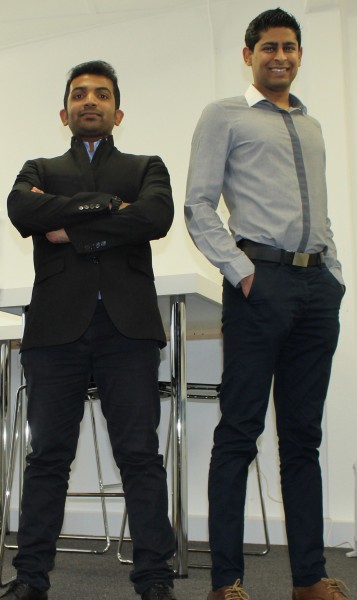 Pratik came to the UK in 2012 to complete an MBA in Marketing with Coventry University. Prior to this he worked in public relations with Mumbi based Spandan Parivar Cinema Production House. Additionally he worked as a marketing assistant in CNBC Awaaz, TV18, Mumbi, India. Here he developed his understanding of public relations, video production and film editing.
"I'm a big Bollywood movie buff […] I used to go to our local cinema here where they show Indian movies. The main thing I noticed was that many students were not aware that these movies were released here. [..] Most students thought they were only released in London. I came to realise there is not a single platform where people can get information about these movies in the UK. As I was studying business and marketing I thought 'I can do something with this.' So I started to do some research." Pratik talking to unCOVered
Pratik found that the only way to access Indian movie listings was by searching through each cinema's website. This not only took a lot of time, especially if you didn't know the film title, but also meant it was easy to miss the release of something new. The solution would be to have one platform that contained all the information about Indian films; the new releases, the film synopses, their showing times and cinema locations. The idea of 'MoviEmsee' was born.
"The idea got bigger, I thought 'okay, let's give them the facility to also book tickets.' Then it got bigger again, I thought 'if people are booking for movies, why not let them book tickets for other events?'"
The MoviEmsee platform allows users to book tickets for South Asian films, live shows, theatre performances and touring artists. Pratik and business partner Suneet Mistry work with film distributors, providing them with a new platform to promote their films and improve revenue through ticket sales.
"The company has secured partner deals with major cinema operators including Cineworld, Odeon cinemas and Vue cinemas along with independent cinemas to market Indian movies using its platforms."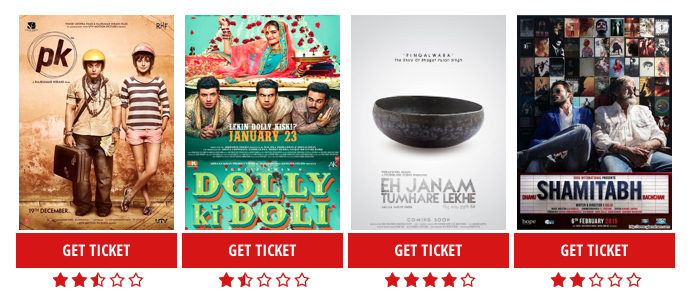 Indian Movie Friend
"Considering the increase in Indian movies […] and the fact that there are around 1.7 million Indian ethnic people living in the UK, it is reasonable to bring them all under one roof and provide a platform where they can […] connect and socialise with other Indian movie [fans] and communities in the UK." Pratik talking to unCOVered
Indian Movie Friend works alongside MoviEmsee, it is a social network platform specifically designed for fans of Indian movies, and South Asian communities. It remains the only platform dedicated to this movie genre, and appeals not only to movie fans but also to marketers and South Asian businesses.
"The platforms work together; MoviEmsee is a ticketing portal, a movie portal and a social media portal. There are many social media giants, there are also many ticketing portals in this country, but why not combine social media and ticketing together?"
Pratik at Coventry University
Once Pratik had the concept idea for MoviEmsee, he approached our Institute of Applied Entrepreneurship (IAE) for support. The team helped Pratik successfully apply to the I-UEN Open Innovation Programme. I-UEN then provided Pratik with access to a network of expert consultants who could give guidance and support whilst he set up his company.
"The support from I-UEN has been invaluable as it has helped me get the proper guidance that I needed, from legal compliances to the support of interns, through to business strategies and attracting finance."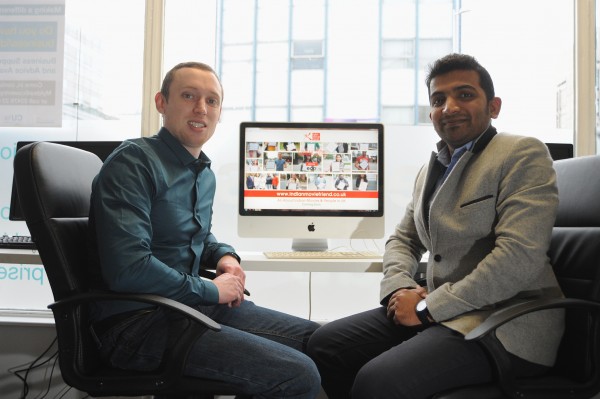 We asked Pratik what advice he would give to our current business students:
"No matter how crazy your idea is, believe in it and start implementing it. If you think you have an idea, and you can do something with it, then you have won half the battle. Many big ideas start from nothing. […] There are many struggles you will face, but do not get demoralised. If the market needs the product or idea that you are thinking of, the idea will grow. So just believe in your idea, and start working on it."
Future Plans
MoviEmsee is still a relatively new project, the UK based website went live in January and has already attracted users from across the world. In the future, Pratik envisions the booking and listing services extending to include cinemas in Europe, then Australia and America – the sky's the limit!
If you have an idea that will rock the business world, you can drop in to the Hub, the home of the IAE, to discuss how they can help your business grow, or contact them on 024 7623 6001, business-enterprise@cad.coventry.ac.uk.
Comments
comments