"I am the only member of my immediate family to go to University
.

I cannot wait to feel that overwhelming sense of pride

on graduation day."

Hi, I'm Joe. I am currently approaching my third and final year as a Media & Communications student here at CU. I wanted to share with you some of my experiences so far, and a few reasons why I am proud to be part of Coventry University!
1. There's never been a better time to study here!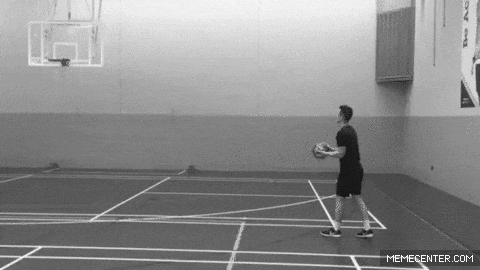 Over the past few years Coventry has really cemented itself as a top 'modern' University within the UK. So many elements within the University have gone from strength to strength. In the latest, and greatly respected, Guardian University League Table, Coventry University was placed at number 15; the highest ever placing for a modern university! Since 2013, the year I started, Coventry has shot up a massive 31 places in this table – not that I'm trying to claim any credit for this…
2. The course, of course!

I feel very proud to say that I study Media and Communications at the University's School of Art & Design. When you find the course that feels completely right for you it is a fantastic feeling, and I certainly have had that with my course. I personally love the varied mix of theory-based research and practical projects. It's also great to surprise yourself with your ability to be creative and use new programmes or skills that you didn't realise you could. One of my best module results so far was for a practical project that I had thought I was going to be useless at!
3. Add+Vantage certainly has its, you know…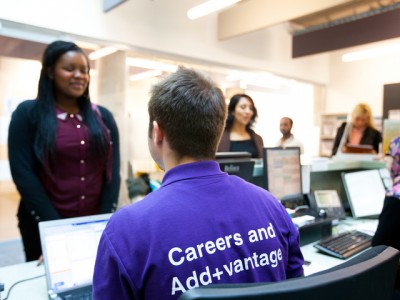 One element that really stood out for me when I initially applied was the inclusion of Add+Vantage modules. Add+Vantage gives you the chance to really broaden your skill sets and try out something new, which will enhance your employability once you graduate. I have been rather strategic in my approach to Add+Vantage by categorising what type of module I would choose each year. I have gone with a new skill module, a module that is of personal interest, and a module that has direct relevance to my course.
4. The international community.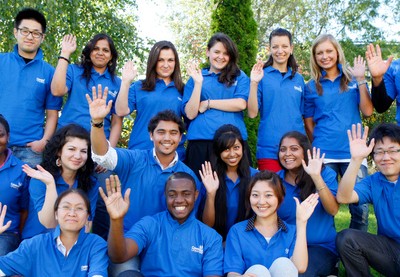 A key aspect of the University is just how diverse and welcoming it is in regards to students from other countries and communities. Obviously, meeting and working with new people is a massive part of University in general, not just Coventry, but it's fantastic seeing how many opportunities there are for international students to take full part in life at CU. The enormous range of clubs and societies that are run by, for, and with international students really allows everyone to gain an insight into other cultures and experiences. I have so far been fascinated by the stories and backgrounds of the colleagues on my course.
5. We have a
real

voice!
There's a reason why the University scores so highly in regards to student engagement and satisfaction and that is because they really listen to student ideas and opinions. Over the past couple of years it has been great to experience, first hand, how students at CU can truly have their say. With roles such as faculty chairs, student ambassadors and student representatives, there are many opportunities for students to get involved and have their say on what happens within the University and their course. I have actually been a student rep myself this year, and have been extremely satisfied with how much feedback, interaction and ideas have come out of our meetings and conferences with fellow reps and staff. It's your time spent here at the end of the day, and it's very reassuring to know that your opinions really matter.
6. Personal achievements.
The achievement of actually studying at University is something that makes me particularly proud. Everyone has their own personal targets or achievements when they attend University, but I want to put a bit more emphasis on how proud you should be in actually getting there. I'm so proud of how I have been able to balance my work, life, study and social commitments whilst being a CU student. I am the only member of my immediate family to go to University. I cannot wait to feel that overwhelming sense of pride on graduation day.
Thank you for reading, Joe.
Comments
comments