In a new twist to our music feature; this weeks playlist centres around the theme Epic songs of 2015, …so far!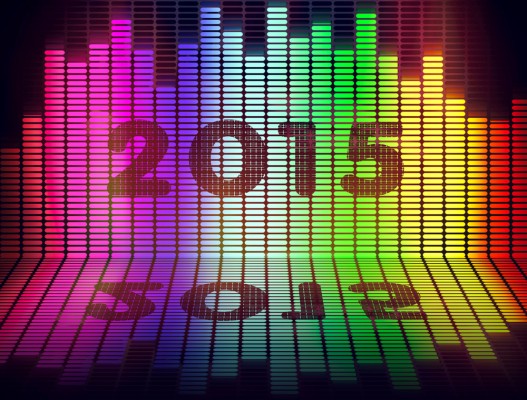 The Music To Get You Through The Week playlist has become somewhat of an institution here at UnCOVered – and we hope you have found some comfort, motivation, and possibly even some new favourite tunes from our selections so far. This week, however, we thought it was time to mix it up a little bit, and allow some different kinds of playlists to be shared. Hopefully the choices will still make your week fly by with ease. Our first themed playlist is all about the here and now – 2015!
Can you believe we're now in August? Time flies when you're having fun doesn't it! There have already been some massive anthems hitting the airwaves this year, with many more to come in the following weeks and months. So, whether you're looking for some #MondayMotivation, a calming melody to relax to after a long day, or maybe something to get the party started – here's our selection of what 2015 has had to offer so far.
#Monday Fun-day:
Uptown Funk – Mark Ronson & Bruno Mars (Live Performance)
The current biggest selling song of the year so far, and surely already seen as a modern classic, kick your week off in style with some Uptown Funk! Attempting Bruno's dance moves is absolutely permitted!
#Tuesday Talent Scout:
Wrote A Song About You – MNEK
While he may not be the most famous artist to emerge over the past 12 months, MNEK is a real talent, and sure knows how to write a catchy song. He's also written for, and worked with, artists such as Gorgon City, Rudimental, and Kylie Minogue! He even has a Grammy nomination to his name! So, turn up on Tuesday with this hit single from early 2015. (PSST, the Shift K3y remix is worth a listen too!)
#Wednesday Wolfie:
The Wolf – Mumford & Sons
The mighty Mumford returned earlier this year with their new album and a new sound, ditching the banjo for full on guitar anthems. Here's their most recent release, The Wolf. Howl along to this, it is Wednesday after all! (That's awful joke #1)
#Thursday Throne:
King – Years & Years
What a 'year' this band are having (That's awful 'joke #2)! BBC Sound of 2015 winners, Brit nominees, number 1 debut album, and now this, their first number 1 single. Future pop royalty? Ok, I'll stop now!
#Friday Fresh:
How Deep Is Your Love – Calvin Harris & Disciples
Bringing us bang up to date is the latest smash hit from arguably the biggest DJ in the World right now, Mr Calvin Harris. Perfect for Friday celebrations – it's the weekend people! WHOOP WHOOP!!
#Saturday Superstar:
Blank Space – Taylor Swift
In a seamless transition into Saturday's selection, here's current Queen of pop, and Calvin's lovely lady, T Swizzle! Although officially released in 2014, this is still one of the biggest selling songs of the year so far. Plus, it's a great tune to have a cheeky sing-a-long to on a Saturday! Here's her performance from this years Brit Awards, ICYMI.
#Sunday Snaps:
Photograph – Ed Sheeran
Rounding off the week with a more beautiful, relaxed vibe – our latest national treasure, Ed Sheeran, has delivered another future classic with Photograph. This will help you unwind after a long and busy week – and get you ready to do it all over again! This video is also definitely worth a watch – check out little Ed in those amazing glasses!
Have a great week everyone!
Comments
comments