We hope your Freshers Week was an unforgettable experience, for all the right reasons! The UnCOVered team absolutely loved getting out there and meeting as many of Coventry's new students as we could. So here's a run-down from us to you of everything that made Freshers 2016 better than ever:
Pizza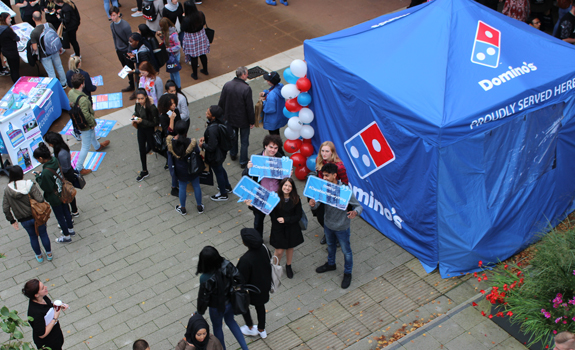 A well-known pizza delivery business were handing out perfect, hand-sized free slices for the whole week. All hail pizza! If you're anything like us that means you ate for free for 5 days straight and then spent the weekend thinking about what you'd done. When it comes to eating pizza, we are all #CapableOfEverything.
Entertainment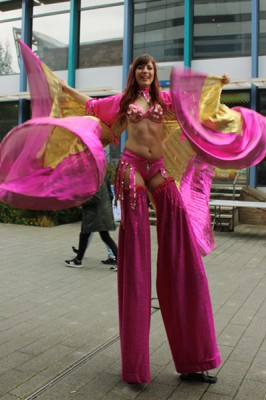 Fire-breathing, stilt-walking, the Uni had thought of it all this year! The party atmosphere was in full swing dawn to dusk. Anyone see how these clever ladies got off their stilts?!
Street style
We teamed up with Topshop and Topman Coventry to dish out considerable prizes for the two winners of our Coventry Street Style blog. Competition was fierce, click here to find out who won! We'll be looking for more stylish students soon, so keep an eye out for the team, and get your fancy pants on…
Hamper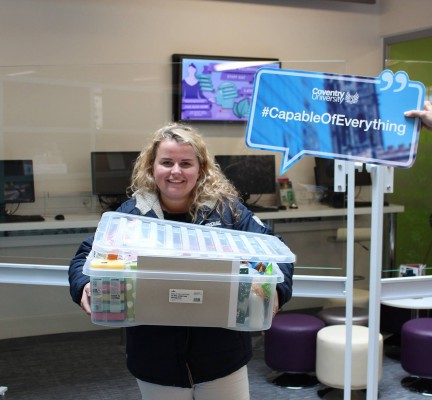 Did you take part in our hamper hunt? Loads of you followed the clues across our social media channels, with Maddie claiming the prize. Including Amazon and Nandos vouchers, a Cov Uni hoodie, and tonnes of essentials, this box of Freshers fun was worth over £70!
Music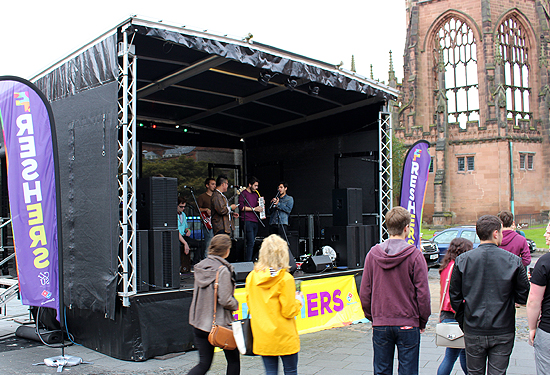 The Freshers stage did us proud through the rain. Many of Coventry's talented musicians ensured there were beautiful sounds drifting across campus all week!
Fairs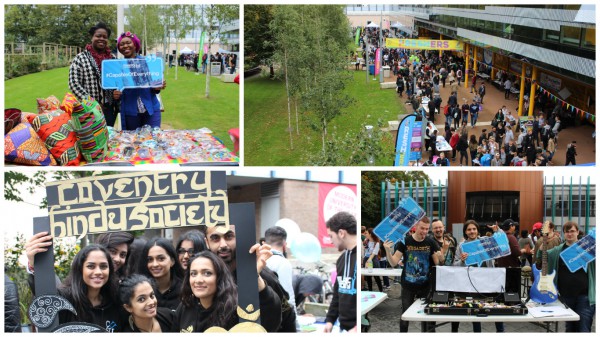 Did you make it to all the Freshers Fairs? Each one seemed to get busier and busier to us! We loved meeting so many students, from Pokémon-ers to Rockers, there's really something for everyone to get involved with at Coventry.
So that was Coventry University Freshers 2016 in a blog shaped nutshell. We'd love to hear your highlights or suggestions in the comments.
Comments
comments