The CARNiVAL doctoral school fulfilled its aims, which were: to raise the research capability and facilitate international networking and experience exchange of doctoral researchers, to provide research and career advice and to offer opportunities for network development.
Researchers from both Coventry University and Cape Peninsula University of Technology presented their research to academics and colleagues, paving way for provision of valuable feedback and advice from the academics. Students also engaged in peer-to-peer mentoring, providing advice and guidance on research methods and skills they have acquired while conducting their research.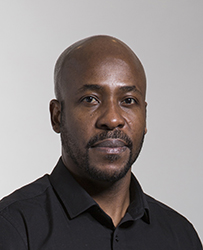 What made the whole CARNiVAL experience special, was the one-to-one mentoring sessions and the quality of the taught sessions that were delivered by the faculty members. The quality of feedback and advice that l received for both my research and career is irreplaceable and extremely helpful. The taught sessions, especially the tips on writing for publications and journals, and understanding the submission and review processes were very important. The sessions on research methods were extremely popular among the research students, and l can confidently say that most students were extremely grateful for the advice they received on research methods. The taught sessions were interactive, engaging and most were relevant to my research. I applaud the academics for the quality of the sessions, their expertise and professionalism in the way they delivered the sessions. Furthermore, the school not only provided the opportunity and environment to network with academics and researchers from Cape Peninsula University of Technology (South Africa) and Munich University of Technology (German), but with research colleagues and academics from Coventry University. I am now more aware of what my fellow colleagues are researching and the obstacles they have encountered and overcome during their research journey.
I found the trips to Cape Town Stadium (previously known as Green Point Stadia), Hout Bay Football Foundation and Imizamo Yethu township site visit quite inspiring and educational. They provided insight into how Cape Town faced and overcame challenges leading to the football world cup of 2010. The trips also highlighted some of the different challenges being faced six years after the world cup, and how some of those challenges are uniting communities via sport. We were also very fortunate to visit Robben Island, an island well known for events that occurred which changed South Africa as a country. We were provided with a tour of the prison and a talk on the events that transpired there.
To conclude l found the whole CARNiVAL experience valuable not only in developing my research skills but in developing me as a person and as an early researcher. I strongly encourage other researchers to engage with doctoral schools of this nature.
Comments
comments