Thursday March 2nd 2017 marks the 20th annual World Book Day (WBD) – But what exactly is it all about? What actually happens? And how could you get involved? Student blogger Joe found out…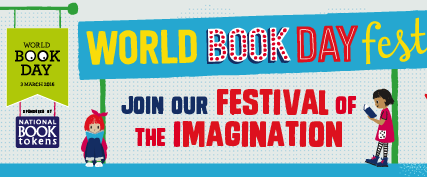 What's The Story?
The first World Book Day took place in 1998, with the long term aim of getting more children and young people to engage in literature, and with the help of UNESCO, it now takes place in over 100 countries around the world!
Focusing on educating children with the joys of reading and basically celebrating all things literature, schools up and down the country take part in many events, classes, and activities, all of which encourage them to develop their love for reading.
Are There Any Key Features?
One of the main features of WBD is the popular £1 books initiative, where children receive a special voucher that entitles them to purchase a selected book for just £1 from major bookstores and supermarkets. Many of the big names in publishing have teamed up with WBD in the past, such as Roald Dahl, Jacqueline Wilson, and David Walliams – and the books featured on this year's list can be found here.
Schools are also able to take part in the World Book Day Award and the winners are announced on the day itself. This gives schools the chance to get creative by writing, drawing, performing or filming their answer to the question "Which stories have made the pupils and teachers of your school children of books?"And the prize is well worth the effort, as the winning entry £5000 for their school!
What's With All The Outfits?
Now we know about the purpose behind World Book Day and some of the things in place each year, we can get down to the fun bit… dressing up!
Yes, it has now become something of a national tradition for children, parents and teachers to get involved and have a bit of fun by spending the day dressed as their favourite book character/s. Whilst WBD does focus on children and families, there's nothing stopping universities getting involved to promote reading and maybe even our Book Club or Creative Writing societies can hold their own fancy dress meet ups!
If you want to get in the spirit of things, here's some inspiration with costume ideas to suit all ages for World Book Day!


What's your favourite book of all time? Do you have any children or relatives that fully get into the World Book Day spirit? Leave us a comment, or let us know via @covcampus.
Comments
comments