ID have two stands at this year's NewDesigners exhibition at the Business Design Centre in London, which is open to the general public from today.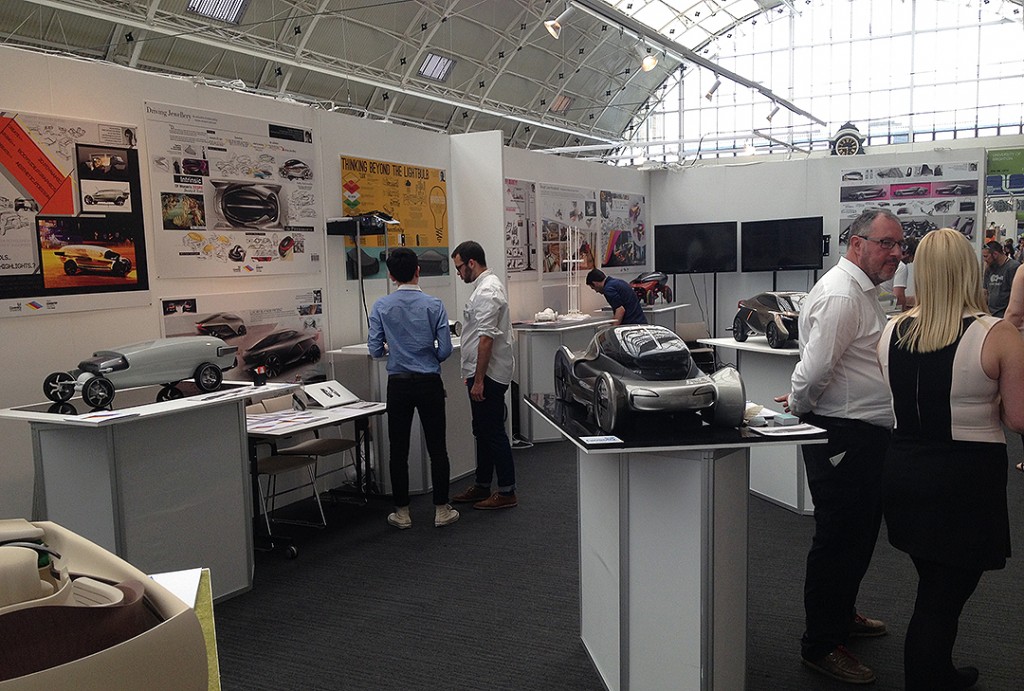 Automotive & Transport Design
The show began yesterday with a VIP and Press preview, during which we enjoyed awards success with Product Design graduand Alex Daniels finishing runner up in the Business Design Centre New Designer of the Year Award 2014 (Part 2). This was arguably the highest accolade of the evening awarded to an Industrial Designer (first place going to Graphics). Alex was presented with his trophy, a cheque for £500 and a bottle of Absolut vodka by keynote speaker Sir John Sorrell. Alex's design for a walking aid caught the judges' attention by innovatively addressing an un-glamorous design problem. They commented: "Taking on an unglamorous product, Alex has brought a fresh new approach and an elegant solution to the walking aid. He has made it into an inclusive product suitable for both the elderly and injured."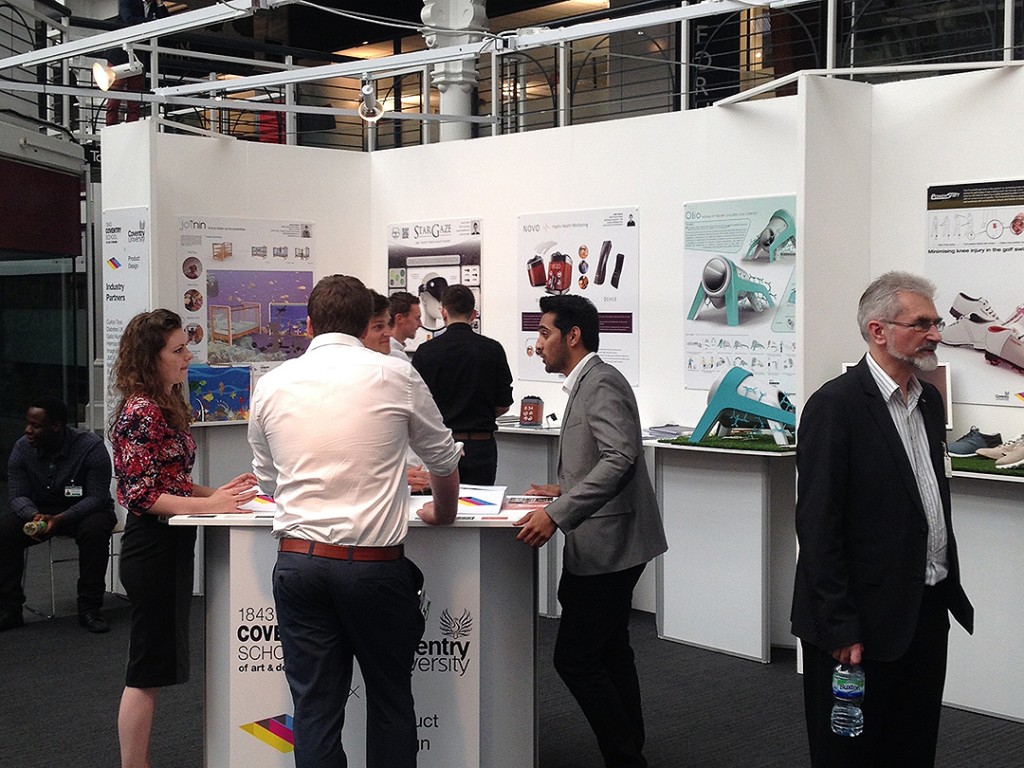 Product Design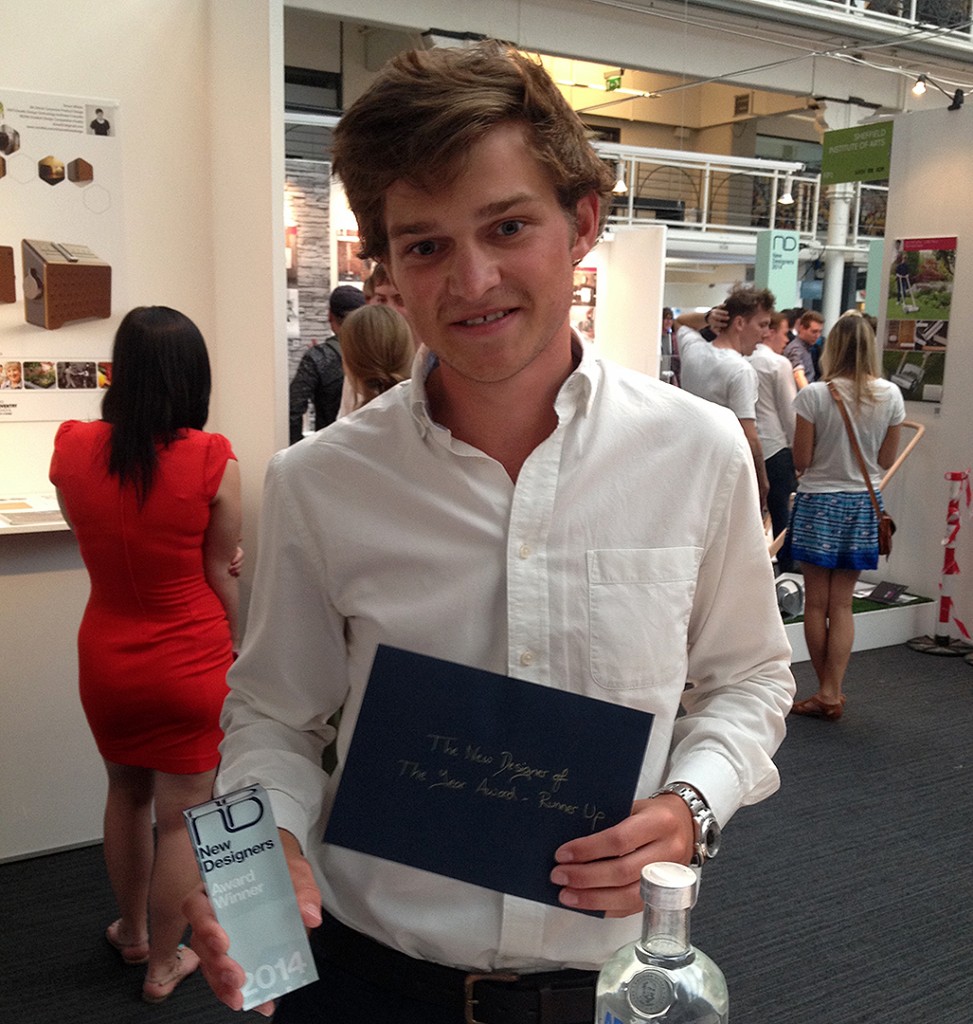 Alex with his Award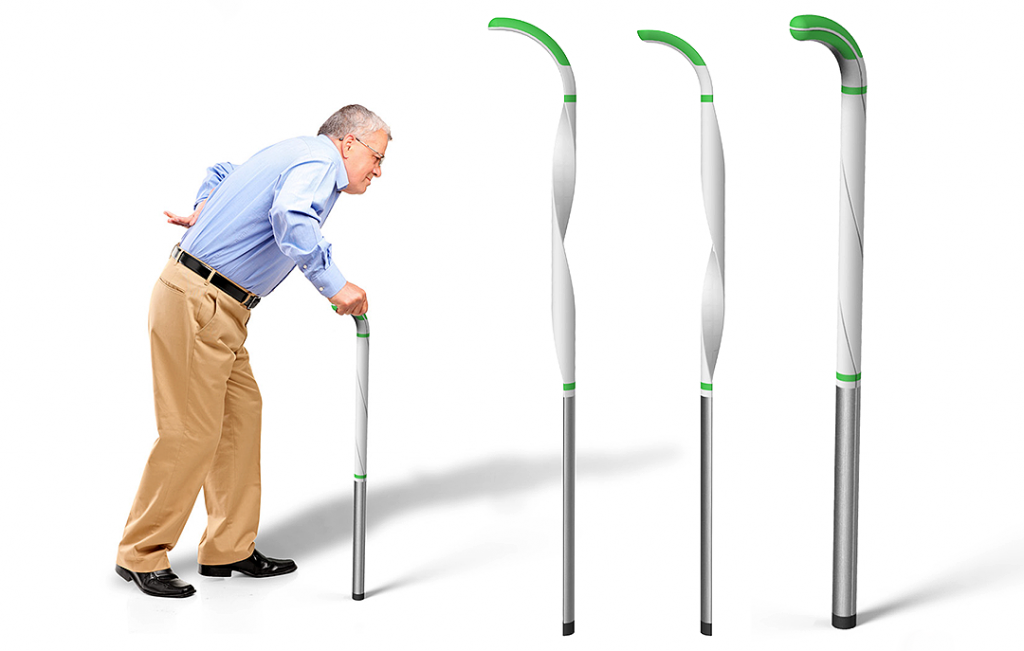 Ascending The Future: Walking Aid Concept
The Coventry stands received high praise from press and industry visitors throughout the afternoon and evening. Students on the Automotive and Transport stand will be demonstrating live 1/4 scale clay modelling as well as digital sketching using a Cintiq tablet (kindly donated by our friends at Wacom) throughout the show.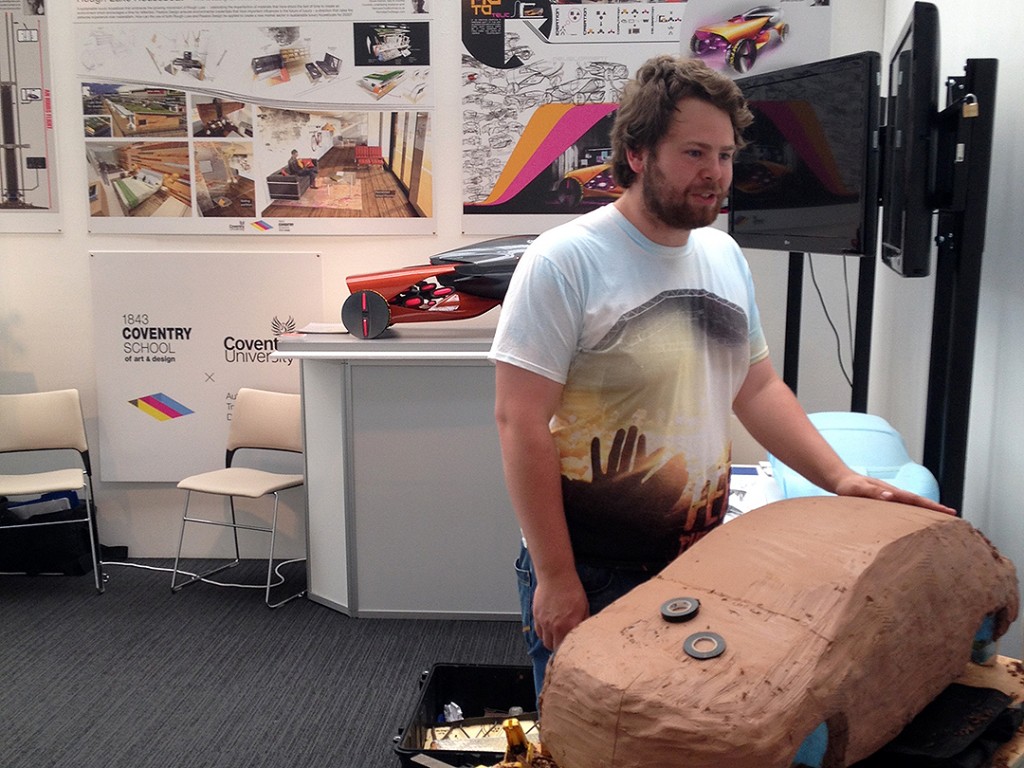 Clay Modelling
Visit Us: Stands FP3 + FP19
Thursday 03 July 10:00 – 20:00
Friday 04 July 10:00 – 18:00
Saturday 05 July 10:00 – 17:30
TN